Details
16 Inch USB C to RS232 Serial Adapter for Windows 10
This 16 inch USB C serial device is a USB C to RS-232 serial adapter compliant with USB 2.0 specifications, used to easily add a serial port to your computer, even if they are unequipped with COM port ability.
The GM-FTDI2-LED16-C supports peripherals requiring a serial RS-232 connection through a USB C type host port of your Laptop or Desktop computer. The 16 inch USB C to serial adapter allows you to add a single serial port and monitor the status of your connections by using LED activity flashes.
When connection activity is present, the LED's will flash letting you know you have signal on the pins. The GM-FTDI2-LED-C offers an advanced an FTDI Chipset supported by Windows 10. The device is powered individually by the USB 2.0 Type-C port and is easy to install with Plug & Play, it easily tests RS-232 Host to Device link with backward compatibility with USB Spec 1.1.
Device Support:
16 inch total length, ideal for troubleshooting
Supports reversible USB type-C connection only, can not be connected to any other USB port.
PDA RS-232 Port support 56K Modem support Serial Mouse support+ Serial PC camera support.
Fully compliant with USB Spec 2.0 Compliant USB Spec1.1.
RS-232 - DB9 / M Data rate : Over 1000kbps.
ESD Protection for RS-232 I/O' +-15KV RS-232 for DTE Mode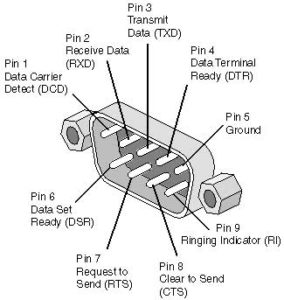 Additional Features & Specifications:
LED Color
:
1~4, 6~9 PIN Signal 0 : Green / Signal 1 : RED GND - RED - POWER PS. DB9-F PIN / 1,2,6,8,9 NO Input LED no light
DCD , RXD, TXD, DTR , GND,DSR ,RTS ,CTS , RI
Easy test RS-232 Host to Device link
Supports USB C port connection
OS Support
:
Win XP, 2000, 2003, CE, Vista, 7, 8, and Windows 10
Linux, Mac OS 10.X
Package Contents
:
16 inch USB C to RS232 Serial Adapter with LED's
Latest FTDI Driver (available for download)
GM-FTDI2-LED16-C Product Manual (available for download)
Additional Information
| | |
| --- | --- |
| SKU | GM-FTDI2-LED16-C |
| UPC | 045079159051 |
| Manufacturer | Gearmo |
| Length | No |
| Color | Black |
| OS Support | Linux, Mac OSX, Win 10, Win 7, Win 8/8.1 |